Christmas came with pretty lights in the tree, and hung from the eaves. Presents under the tree (and usually a cat, too). Raine was oh so excited about Christmas this year. She had her list made up, and she told Santa what she wanted. The waiting wasn't easy.
Finally, Christmas eve, and opening presents. Wrapping paper hither and yon, but pictures? Nope. Happiness! Great gifts! No photos. Sigh. What is a grandmother to do when she can't get a picture of her one and only grandchild on Christmas?
My mother in law is way too nice to complain, but I'm sure she's been disappointed. Maybe these will help a bit...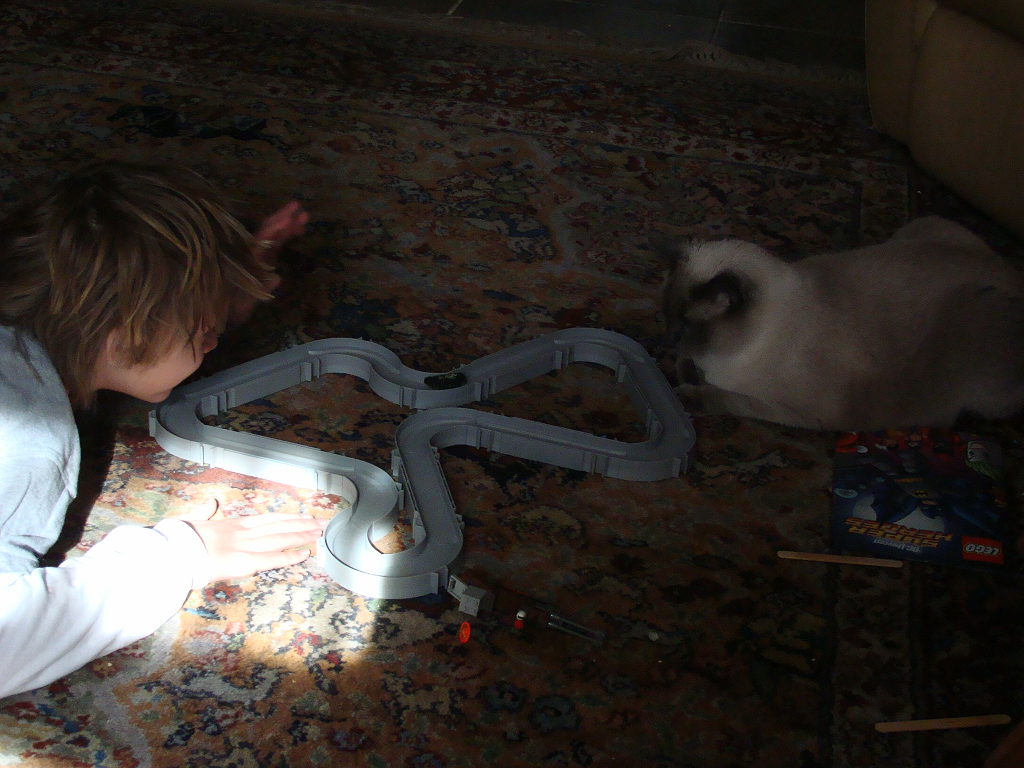 nano bug on the track
Raine got more nano bugs for Christmas. And some track for them to run on. She found out today that Ginger the cat enjoys playing with them too...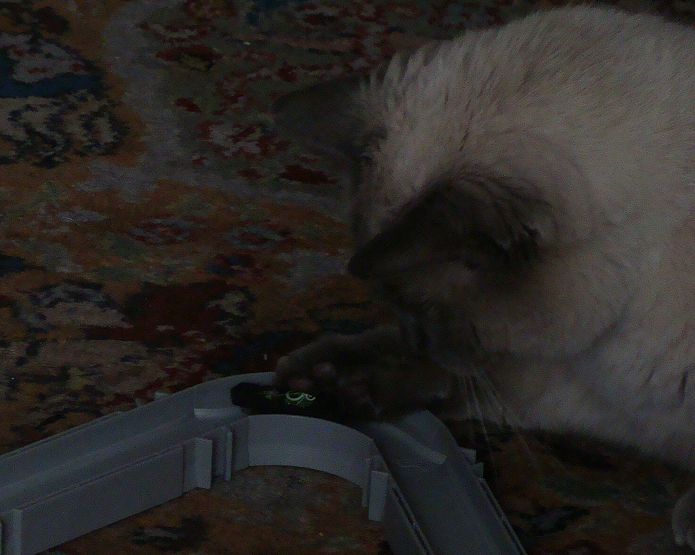 gotcha!
And here you go, Nana, of course you get to see her beautiful face (pay no attention to the messy head, OK?)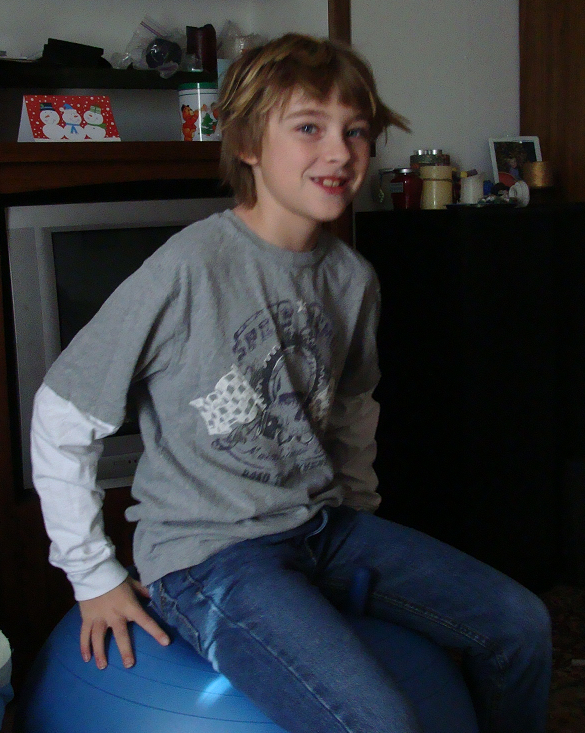 Hi, Nana & Poppop